RMS Door Lock Interfaces

InfoDEN offers a range of RMS interfaces to various Door Lock systems.
NEW RMS INTEGRATED DOOR LOCK INTERFACE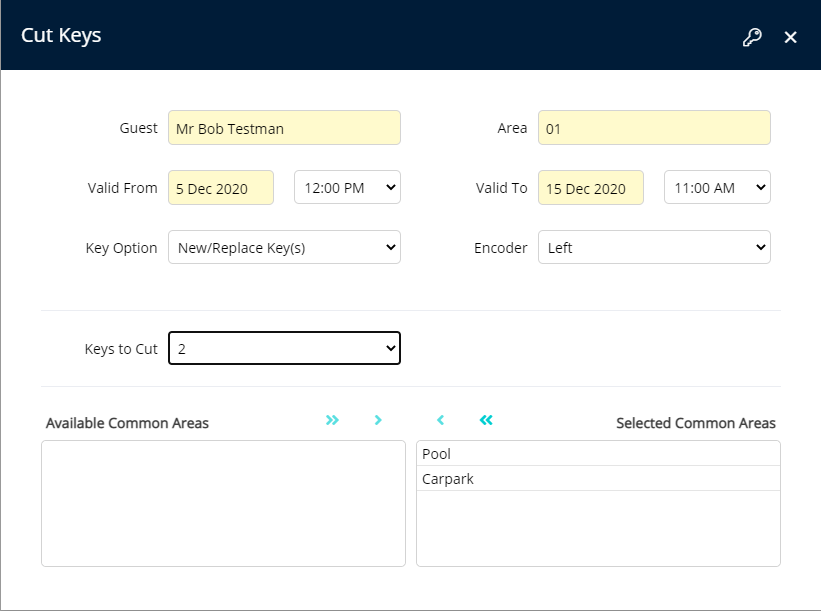 InfoDEN is proud to partner with RMS on their newly released integrated Door Lock interface.
This new RMS feature allows you to initiate key encoding requests directly from the RMS Reservation Screens.
Our current external RMS Door Lock interfaces are currently being converted to new RMS integrated interface.
RMS EXTERNAL DOOR LOCK INTERFACE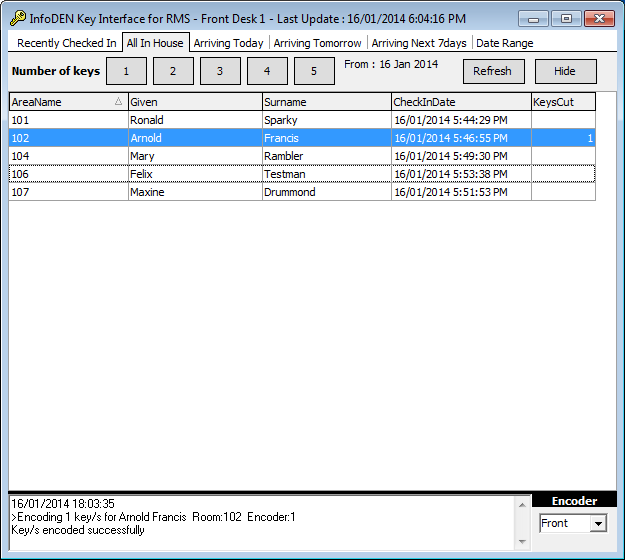 Prior to the release of the new RMS integrated Door Lock interface, encoding keys required the installation of the InfoDEN Keycut program on multiple computers.
The InfoDEN Keycut program periodically polls the RMS API to retrieve Reservation updates.
To encode keys, you simply select the reservation from the list and click on the number of keys required.

We currently have RMS External Door Lock Interfaces for the following systems:
ADEL
CISA
Dormakaba Saflok 6000
Dormakaba Oracode
KAS
Miwa ALV5
Onity HT28
Safeport Quantum Lock
Salto HAMS
Salto SPACE
Vingcard Vision
Vingcard Visionline